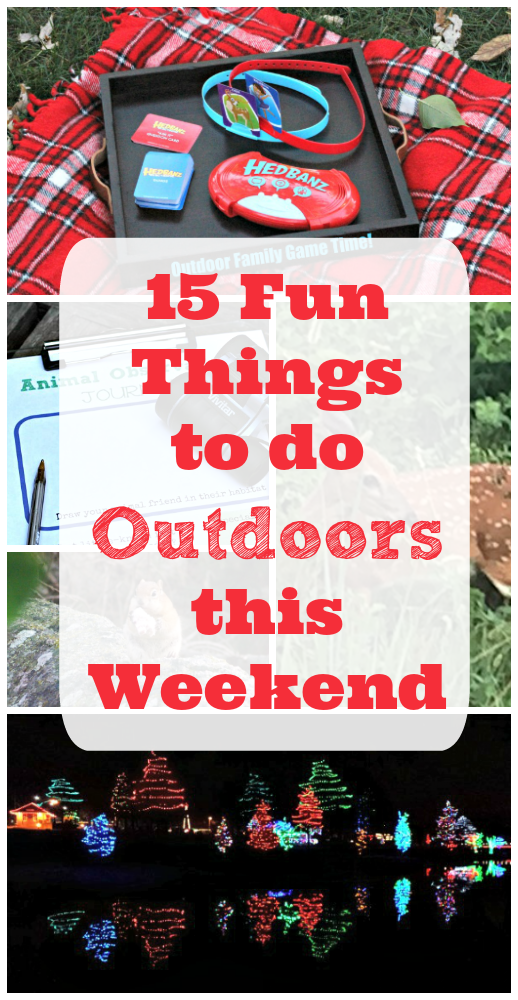 Fall is in full swing and Winter is at our doorstep but that's no reason to hibernate like many of our animal friends do at this time of the year.
There are still LOTS of ways to enjoy some time outdoors and it's especially important during these shorter days.
So this weekend, grab your favorite sweater and hit the great outdoors with these fun ideas!