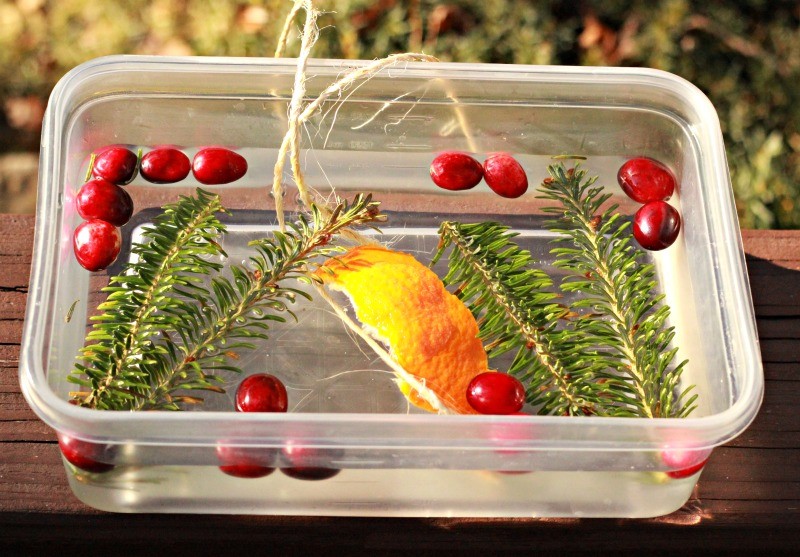 Enjoy this easy Winter craft that combines science, nature & art -- perfect for kids of all ages!
I'll be the first to admit that once Winter sets in, looking for ways to incorpation nature into our day becomes more of a challenge.
There's always that excitement for the first snow fall when we can head out and explore for animal tracks or make a snowman but everything is so bare and mostly colorless at this time of the year.
That is, unless you take nature into your own hands, add in a little science and create a colorful craft for your window (which is exactly what we did when the temperature dipped last week)!