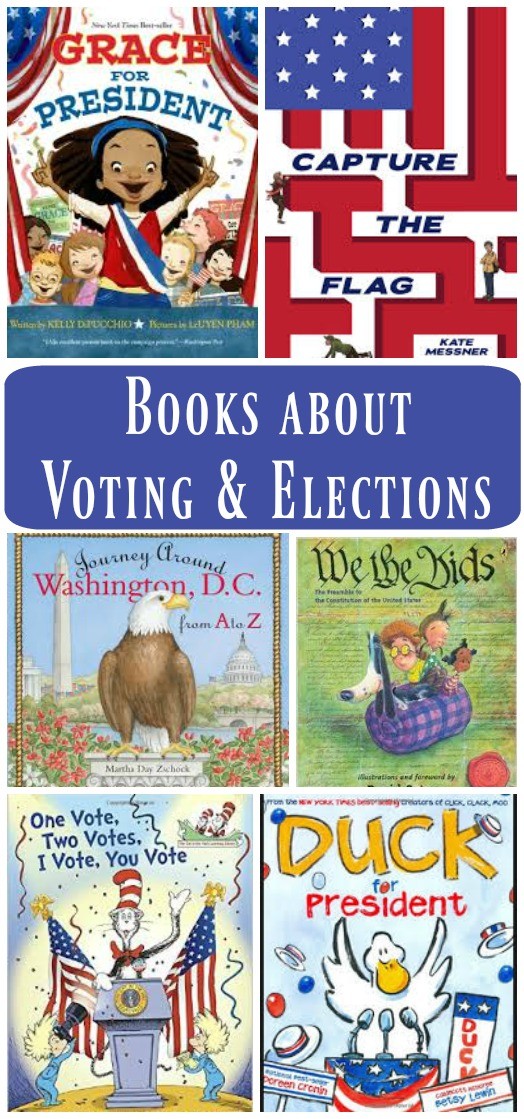 This week's book list is a collection of great reads for kids about voting, service to our country and our capital city, Washington DC.
Every four years, we have the opportunity to introduce our kids to how the political system works in our country. And while I'm not at all thrilled with any of the candidates this year, I still feel that it's important for the next generation to understand the how's and why's of Election Day.
This can easily be done without actually discussing politics too -- Books are the perfect way to kick-start a discussion and introduce ideas such as voting, the party system, the various layers of our government and how it all fits together.