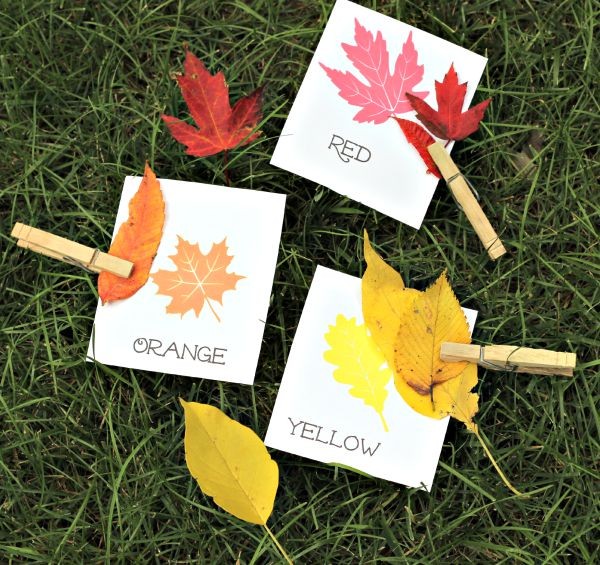 Free printable Leaf Scavenger Hunt Cards to inspire your kids to get outside, practice a little math and (most of all) enjoy the beauty of the season!
Leaf activities are second nature in Fall!
Whether you're creating leaf rubbings, making leaf prints or just enjoying the color, there are so many ways to play, learn and craft with leaves.
And best of all, NO prep time!
You won't need any special supplies for many of your leaf projects -- just step outside and you're set to go :)