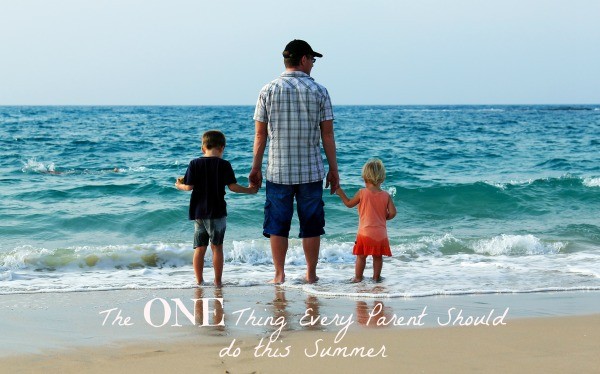 Ideas for how to create memories with your kids this summer!
Many of us are now 'officially' on summer break.
For kids, it's a time for popsicles, pool visits and unscheduled adventures!
For parents, it's a time to reconnect with our kids who have been trapped in a school building for the better part of the year.
It's also a time to think about what we might do together this summer.
Now I'll bet you're thinking this is going to be one of those 'list' posts – as in, make a summer bucket list or a what we'll do this summer list.
But it's not.
Even though that's a great thing to do – it's not the ONE thing I want you to do –
Scratch that –
It's the one thing YOUR kids really need you to do this summer.
The item I'm talking about only requires a pen, a sticky note and 3 minutes of uninterrupted time ….